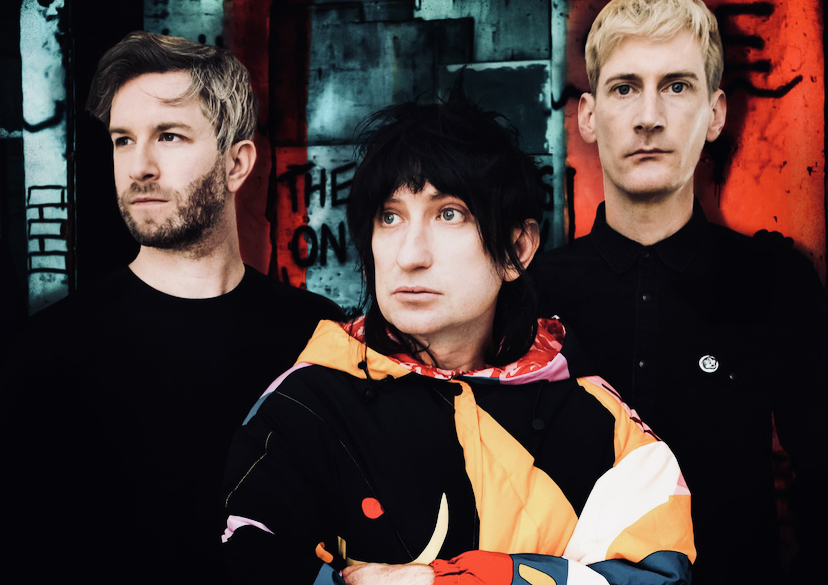 LostAlone is Steven Battelle, Mark Gibson and Alan Williamson We've toured all over the planet as headliners and as support building up an incredibly passionate fanbase on our first two records Say No To The World then the Gerard Way executive produced I'm a UFO in This City recorded with grammy award winning producers Greg Wells & Jacknife Lee.
Having been on hiatus for a few years after our critically acclaimed third record Shapes Of Screams I (Steven) was traveling to New York on the QM2, when I started hearing new LostAlone music again.
Like cosmic fate shortly after this we were asked by our friends My Chemical Romance to play the huge stadium shows in UK in May 2022 (originally 2020 but we know what happened to the planet) and so during the lockdowns we created our fourth record The Warring Twenties written and produced by me and mixed by Adam Noble, Greg Wells and Rou Reynolds.
We've toured with some ace bands / friends Paramore, Thirty Seconds To Mars, Enter Shikari, My Chemical Romance and a bunch more.
Some nice things said about us.
"LostAlone are the most underrated band in the history of music" Alternative Press
"Shapes Of Screams is an album filled with first-kiss adrenaline, heart bursting happiness, life-affirming air-guitar moments and demented genius that will leave you delighted for hearing it" 5/5 Kerrang!
"Mind bending ludicrous melody writer" NME