Thank you for selling out my first show as a solo artist!  I'll always treasure this incredible night in London in my memory bank. I couldn't have hoped for a more perfect show in a beautiful setting.  I really hope you enjoyed the new songs, its such a different vibe playing, and for you listening to songs you've not for the most part heard before but you guys really embraced everything with such  passion. I feel very lucky. Huge shout out to my band Jimi, Foster and Rich and to my crew Pete, Amy and Will AND to my agent Beckie and promoter Alan!
Its now only ONE WEEK until Exit Brain Left is released!
You can get it pre ordered right now on iTunes, Amazon, Google Play or for physical copies (the only place to get CD's Vinyl) go here EXIT BRAIN LEFT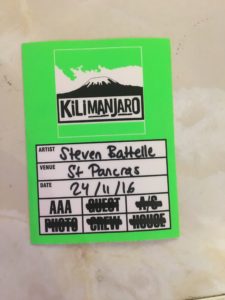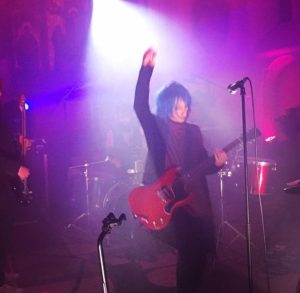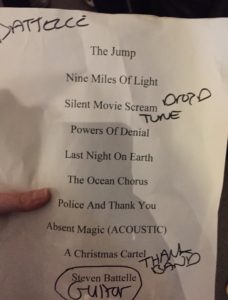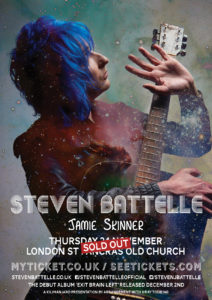 I christened these guys as my ANTI Brexit team! Thanks for flying over from Poland, Germany, Italy and (not pictured) Norway.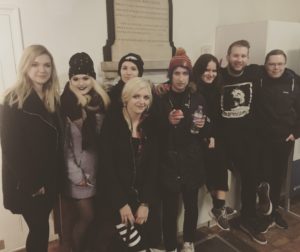 I really hope and plan to play many more shows in 2017. For now though my second (and only confirmed)  show is in three weeks time in my home town! I really hope many of you can travel and attend. Tickets are available here STEVEN BATTELLE DERBY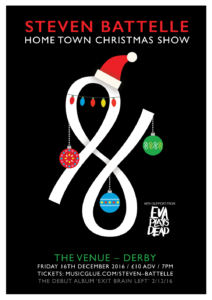 Finally did you all see the A Christmas Cartel video?