I was delighted to sit down with my friend Matt Stocks and do a long-form interview with him for his podcast Life In The Stocks. You can hear our conversation on here  iTunes or acast
We covered many subjects including my first ever real discussion about the end of LostAlone as well as more cheery stuff like my debut solo record and my plans for 2018.
We did the interview just before I flew away to Montreux (as is now my Christmas tradition) where I spent time walking, writing and enjoying the beautiful Christmas market by Lake Geneva while the Alps cast a looming beautiful shadow across the water.
Today I released a record from a long time ago in a a galaxy far far away. Its called Clear Water Paranoia and I wrote it for one of the many bands myself and Mark had before LostAlone. At the time it only came out in Japan and so today finally its available everywhere, streamable and downloadable here now!  
I think you can hear the LostAlone sound forming in these songs and although I really don't like my voice on this record I do like a lot of the songs, especially the lyrics.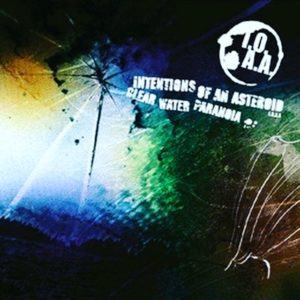 I've just made my weekly Battelle FM playlist and its a special "favourite songs of 2017" edition!
Listen here BATTELLE FM