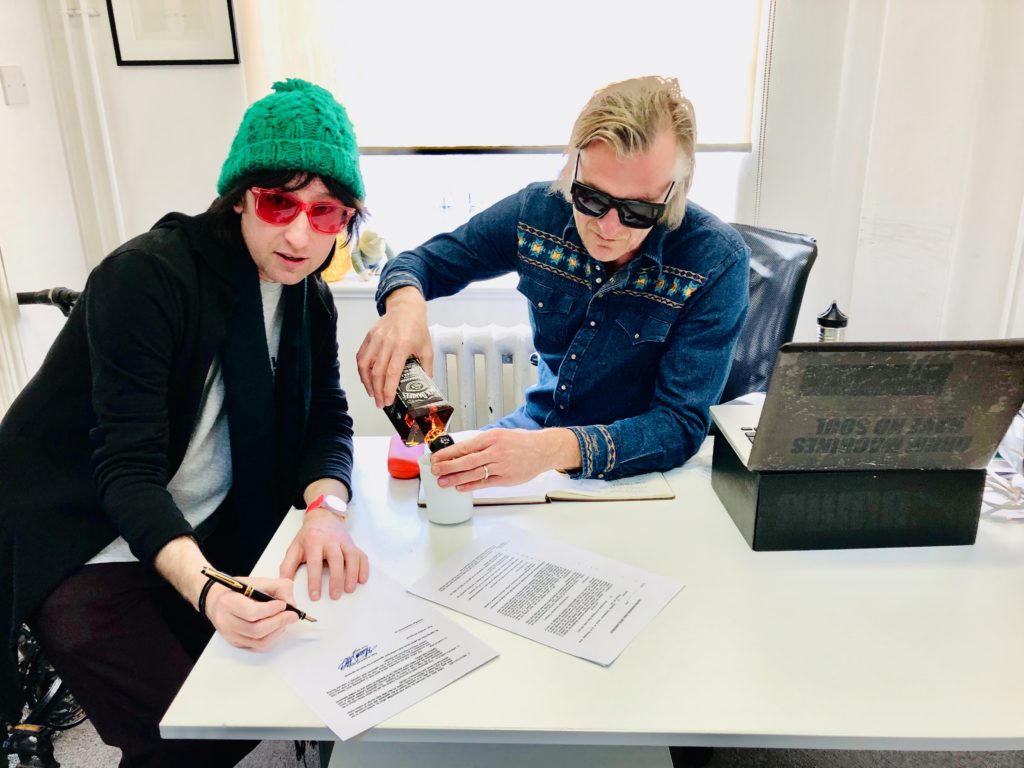 Excited to have Jonnie Blackburn on board to look after management of my songwriting, it's been a three year courtship and 2019 felt like the time to solidify and build. The fact he signed one of my favourite bands Mew is just evidence of the quality of his ear.
It's taken a year or so but I'm really happy splitting my time between the continuation of the world I built in LostAlone now into my solo work (all of which I manage myself – WHO could manage my solo music other than me!) and now with this additional writing and co writing with others for multitudes of projects which Jonnie will be in charge of wrangling the chaotic schedule!
I've had the so many amazing experiences over the past year in Europe and the US meeting so many amazing artists and looking to repeat that x a billion this year!
Next stop is my return to Nashville in February, oh and a new solo song before that!
And let's not forget that I will be playing my first headline shows since 2016 this year! More on that soon