When I put the pre-orders up for Exit Brain Left  and included the notebooks with handwritten lyrics in I didn't know what I'd let myself in for! You guys ordered so many that it's now become a race against time for me to finish them all. The final day I'll be able to write lyrics is November 17th so make sure you order before then, my heart wants you to order but my thumb doesn't! (its in pain from all the writing!)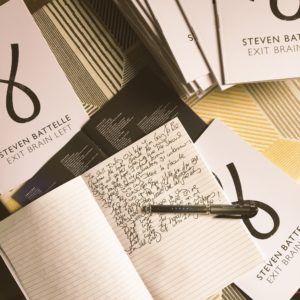 I'm shooting a new video in London this weekend for a song which is a particular favourite of my live band. You'll be seeing and hearing that before the record is released, more on that soon! 🙂
Happy to have announced Jamie Skinner as support for London and Eva Plays Dead for my Hometown show. Derby will have more support, London is just the one.
London is TWO WEEKS TONIGHT!!  tickets are pretty much gone but you can try here and hometown Christmas Derby is on sale here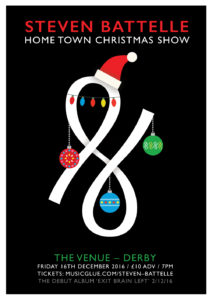 I can't quite believe that the record is out in three weeks! As well as pre-ordering Blue Vinyl, CD's and bundles from my website you can also order the MP3 download from iTunes, Amazon, Google play and possibly many other places.
I've said it before but I'll say it again. In these times of music consumption becoming more about streaming and less about physical sales it means so much that you guys continue to support my music by purchasing a copy or a download. Thanks to all of you who've already purchased and thanks in advance to those of you who intend to.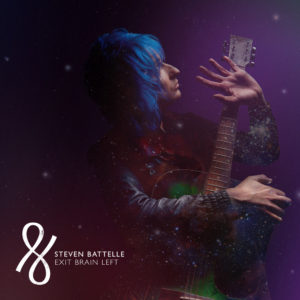 Everything pre-order wise can be found here. Exit Brain Left
Week two of my Battelle FM playlist is available for you to hear here Battelle FM #2 I hope you find some music you love!
And lastly I think its important to say that with the recent election of that awful man every breathe you take shares the same lung space so make each breath a positive one
Steven